Some of the brands that we use to enhance your beauty. Contact us for list of products we offer from these brands.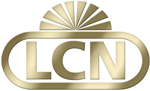 The future of beauty - The LCN line has expanded to include natural nail, hand, foot, make-up, spa, microblading, permanent make-up, waxing, sugaring, facial care and eyelash products. Every LCN beauty product remains the result of careful research, educated industry professionals, and a flawless eye for the future of beauty. LCN continues to break new ground in the beauty industry, while still standing the test of time. OUR VISION: To be the top Training institution in our industry. Providing service excellence together with training on an International standard.

Regim A is a unique, advanced, medically accepted, results driven, anti-ageing, skin rejuvenating range manufactured exclusively for the use of doctors and skin care professionals. Multiple award winning, Regim A's status is cemented as a skin care leader in the world market. Ensuring actives are used at maximum efficacy, Regim A is a cosmeceutical focusing not only on aesthetics but skin health. Safely, gently and naturally, Regim A helps all skin types, skin problems, treating pigmentation, active acne, acne scarring, rejuvenating, restoring a youthful appearance, improving colour, tone and texture, smoothing away ageing lines and uneven skin colour bringing back that glow of good healthy skin, irrespective of age.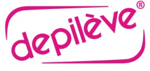 Depilève is the world number 1 in professional waxing systems available in 87 countries worldwide. One of the best things about Depilève is the choice of techniques and products that are available for your treatment. Your therapist will select the Depilève technique and wax most suited to your skin type and sensitivity.

South Africa's most versatile, detoxifying, contouring body wrap techniques. Whatever your lifestyle - Gym, aerobics, cycling, gardening or housework. Our range of products work together with the contouring gel to retain body heat in conjunction with the 27 active plant extracts in the non allergenic gel thus reducing fluid and stretch marks, it is draining and firming, leaving the skin satin smooth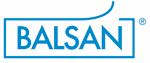 The foot care products for immediate, soft and secure callused skin removal. It is formulated for people with diabetes. No cutting or filing. Safe for any type of feet.